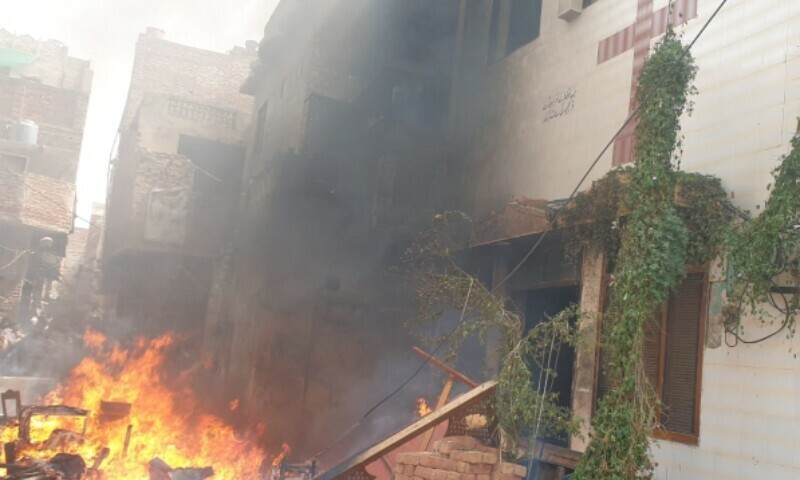 LAHORE: Worship places of the Christian community have been burnt and desecrated by Muslim zealots in the Jaranwala tehsil of Faisalabad over blasphemy allegations.
A Christian leader, Akmal Bhatti, said the crowd had torched at least five churches and looted valuables from houses that had been abandoned by their owners after clerics made announcements in mosques inciting the mob.
Images on social media showed smoke rising from the church buildings and people setting fire to furniture that had been dragged from them.
Jaranwala pastor Imran Bhatti said that the ransacked churches included the Salvation Army Church, United Presbyterian Church, Allied Foundation Church and Shehroonwala Church situated in the Isa Nagri area.
He added that the house of a Christian cleaner, who was accused of blasphemy, was also demolished.
A first information report has been registered against the accused under sections 295B (defiling, etc., of the Holy Quran) and 295C (use of derogatory remarks, etc., in respect of the Holy Prophet) of the Pakistan Penal Code.
Punjab police chief Usman Anwar said the police were negotiating with the protesters and the area had been cordoned off.
"There are narrow lanes [in the area] in which small two to three marla churches are located and there is one main church … they have vandalised portions of the churches," he said.
The official stated that efforts were underway to contain the situation by engaging with peace committees and police across the province had been activated.
"The assistant commissioner of the area, a member of the Christian community, has also been evacuated after people turned against him," Anwar added.