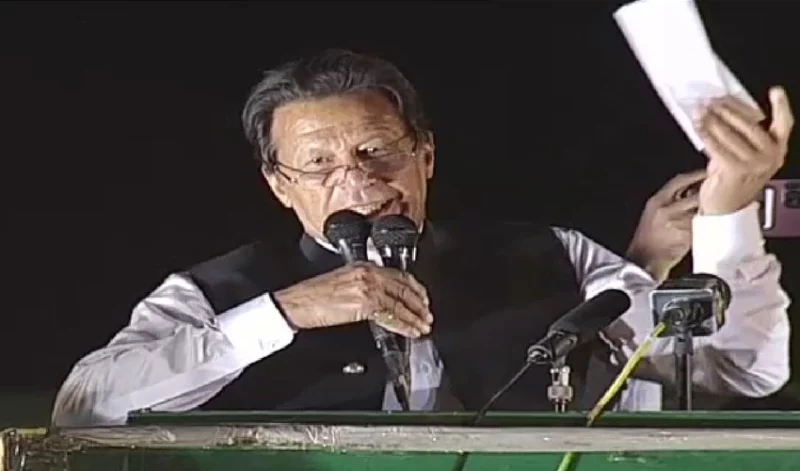 US Congress urged to take closer look at cypher
Ex-security adviser says he is worried about Biden administration's policy about South Asia.
WASHINGTON: The US Congress should look at the allegedly leaked cypher about former prime minister Imran Khan's ousting when it returns from summer recess, says a former US national security adviser John Bolton.
In an interview with VOA broadcasting service, recorded this week, Mr Bolton said he "worries about" the Biden administration's foreign policy about South Asia because "it's not clearly defined".
Asked if the language used in the cypher was usual for a State Department official, the former Trump and Bush administrations official said he saw the report published by The Intercept news site and noted that it was about "an effort to get Pakistan's support" against Russia's unprovoked invasion of Ukraine.
"I would be stunned if that's exactly what they said. It would be remarkable for the State Department, under any administration, but particularly under the Biden administration, to be calling for Imran Khan's overthrow."
The purported cypher that the Pakistan Embassy in Washington sent to Islamabad in March last year, contained the embassy's account of a meeting between US State Department officials, including Assistant Secretary of State for the Bureau of South and Central Asian Affairs Donald Lu, and Pakistani envoy Asad Majeed Khan.
It quotes Mr. Lu as telling the Pakistani envoy: "I think if the no-confidence vote against the Prime Minister succeeds, all will be forgiven in Washington because the Russia visit is being looked at as a decision by the Prime Minister. Otherwise, I think it will be tough going ahead."
Mr Bolton said even if the text published by The Intercept was "close to being true", it would be a problem.
"So, I hope that when Congress comes back from summer recess in early September, perhaps they can take a look at that and find out how accurate that report was."