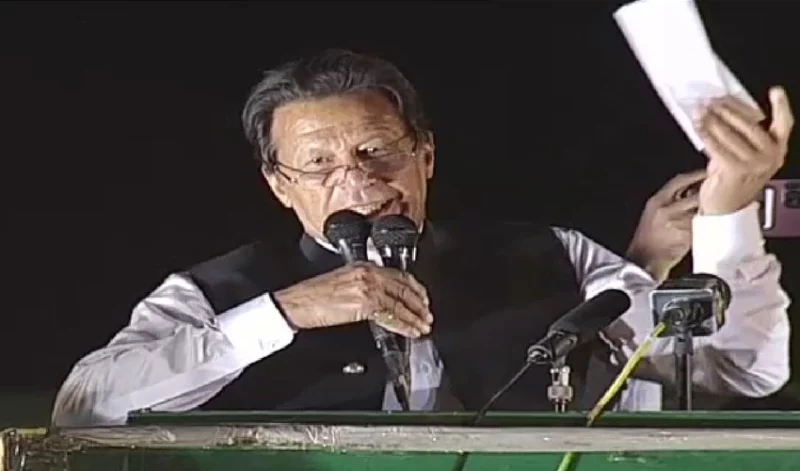 Imran grilled about missing cypher in Attock jail
Ex-PM being probed for making a secret document public.
ATTOCK: PTI Chairman Imran Khan has been investigated by a special team of the Federal Investigation Agency (FIA) interrogated about a missing cypher which he claims was about US conspiracy to oust him from power early in 2022.
In a public gathering on March 27, 2022, in Islamabad, Khan brandished a letter claiming that it was evidence of an "international conspiracy" backed by the US to topple his government.
Last month, the probe agency had grilled the deposed prime minister who was removed from office via a no-confidence motion in April last year for nearly two hours in the case after the Lahore High Court (LHC) withdrew a stay order against the call-up notice to Khan by the FIA into the audio leak involving the US diplomatic cable.
The FIA launched investigations against the ex-prime minister for allegedly making public a confidential diplomatic cable and keeping it in his possession.
Earlier today, FIA's Counter-Terrorism Wing registered a case in connection with the "missing cipher" from the official record of the Prime Minister's Office and indicted Khan in the case, well-placed sources said.
They also confirmed that the JIT grilled Khan in Attock jail on Tuesday (yesterday). "The JIT met Khan in the office of the deputy superintendent jail," according to FIA sources.