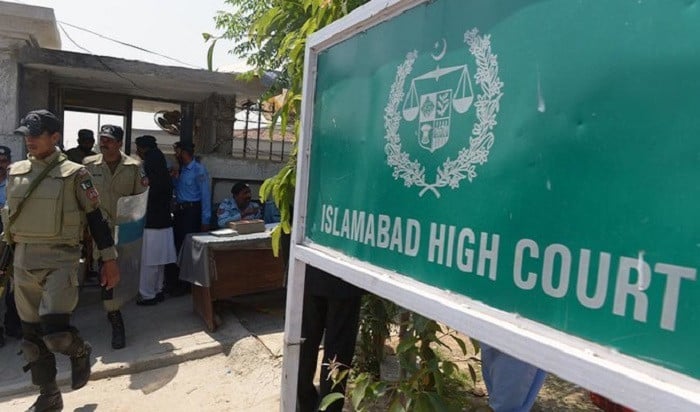 High court orders release of two PTI leaders
Judge decides to initiate contempt proceedings against DC Islamabad for misuse of powers.
ISLAMABAD: The Islamabad High Court (IHC) on Wednesday suspended PTI leaders Shehryar Afridi and Shandana Gulzar's arrest warrants under maintenance of public order (MPO) and ordered immediate release.
The IHC had earlier directed the authorities concerned to produce the PTI leaders Shehryar Afridi and Shandana Gulzar before the court.
IHC Justice Babar Sattar heard the case as Afridi and Shandana Gulzar were produced before the court and ordered their release.
The court said it will indict city Deputy Commissioner (DC) Irfan Nawaz Memon and a senior superintendent of police for contempt of court.
The decision comes a day after the IHC had issued show-cause notices to DC Memon, Inspector General Dr Akbar Nasir Khan, the city chief commissioner and other police officials for "criminal contempt of court for abuse of authority to obstruct dispensation of justice and cause diversion to the course of justice".
It had sought written replies from the said officials "as to why they should not be punished by the court for obstruction of justice".