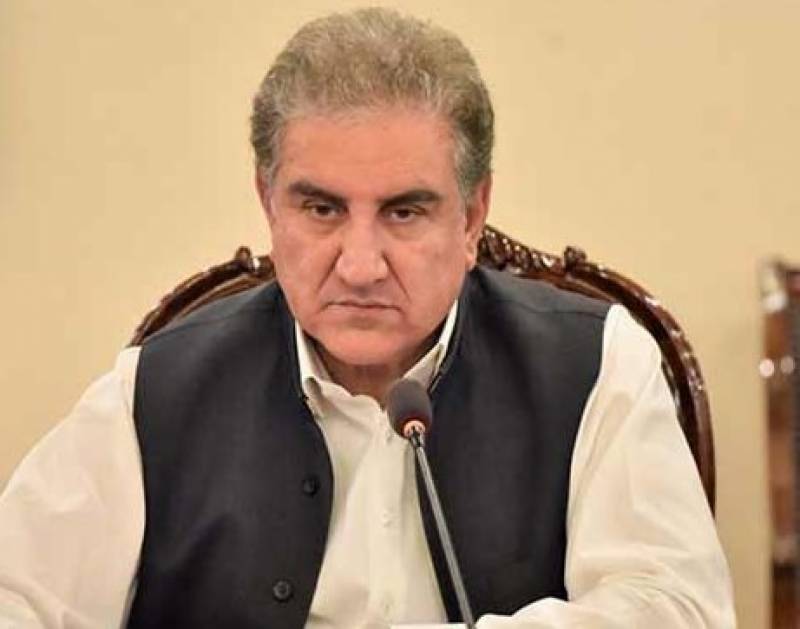 ISLAMABAD: The government on Monday established a special coury to hear cases filed under the Official Secrets Act.
PTI Vice Chairman Shah Mehmood Qureshi, who was arrested on Saturday by the Federal Investigation Agency (FIA), was presented before the special court today for the hearing of a cipher case registered under the same act, Geo TV reported.
Judge Abual Hasnat, an anti-terrorism court (ATC) judge, is hearing the case registered against him under the Official Secrets Act.
Judge Hasnat ordered expelling unauthorised people from the courtroom, prior to the start of the in-camera hearing.
"It is a matter of the Official Secrets Act, irrelevant people should leave," the judge ordered.
A heavy contingent of Islamabad police was deployed outside the courtroom.
PTI lawyers Shoaib Shaheen, Intizar Panjotha, Gohar Ali and Ali Bukhari were present inside the courtroom, while the party's junior lawyers were ordered to leave.
At the outset of the hearing, the FIA prosecutor sought Qureshi's physical remand for the recovery of the alleged missing cipher while advocate Shaheen opposed FIA's plea. 
Proceedings of the court will remain in camera in line with the law.
The establishment of the court comes amid controversy over the approval of the Official Secrets Act by President Arif Alvi. The law was greenlit a couple of days before the dissolution of the National Assembly on August 7.
Both Qureshi and PTI Chairman Imran Khan have been charged under the act for using the diplomatic cipher for political gains.
The FIR stated that both the PTI chairman and the former foreign minister revealed the contents of the classified document to unauthorised persons and twisted facts "for ulterior motives and personal gains in a manner prejudicial to the interests of state security".
The PTI politician was arrested in the case on Saturday (August 19), while a case against Khan was registered by the Federal Investigation Agency (FIA) on August 15, invoking Section 5 of the Official Secrets Act 1923.