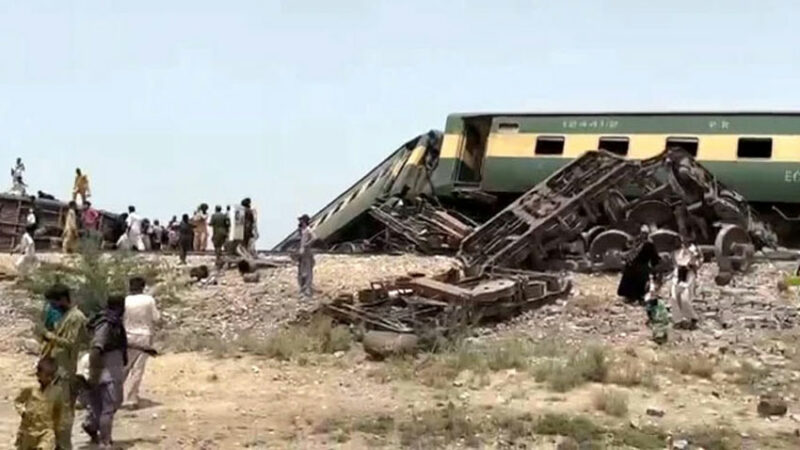 15 killed, several injured in train derailment near Bawabshah
Hazara Express was going to Rawalpindi from Karachi when it met with accident.
NAWABSHAH: As many as 15 people were killed and 40 injured after several bogies of Hazara Express derailed near the Sarhari railway station in Nawabshah on Sunday.
Reports said the train was headed to Rawalpindi from Karachi. Rescue teams and police officials were dispatched to the site of the incident.
Footage aired on TV showed a large number of passengers gathered near the derailed bogies, some of which were laying on their side.
Federal Minister for Railways and Aviation Khawaja Saad Rafique said that authorities had been alerted to the incident, adding that the railway secretary was present in Nawabshah.