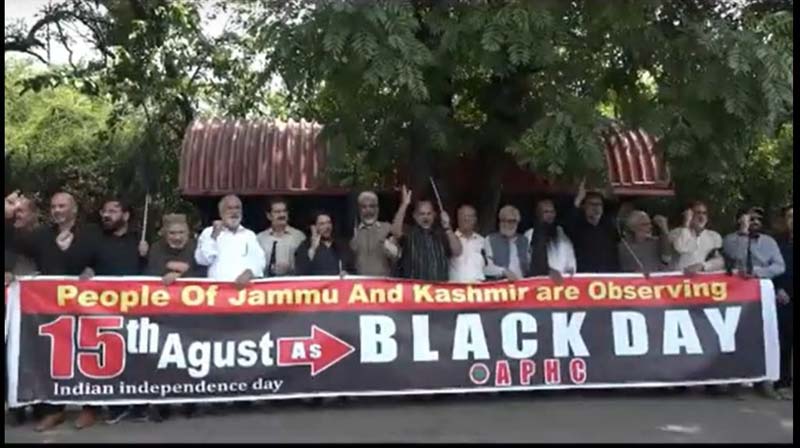 ISLAMABAD: A protest demonstration under the auspices of All Parties Hurriyat Conference (APHC), Pakistan chapter, was held in front of the Indian High Commission here on Tuesday to mark India's Independence Day as black day.
The protesters were holding black flags and shouted slogans against the Indian government, said a press release.
"We will take away freedom, freedom is our right". They said that on India's Independence Day, there is a complete strike in Occupied Kashmir today. India calls itself the champion of democracy but now its real face has been exposed to the world, the Hurriyat leader said.
They said Pakistan Day was celebrated yesterday in Occupied Kashmir. Today, black day is being celebrated in Occupied Kashmir valley. Kashmiris living all over the world are celebrating today as black day, the leaders said.
Kashmiris have never recognized India, they added. The right to self-determination is our basic right and our struggle will continue till independence. India is illegally occupying Kashmir, they added.
They urged the international community to play their due role for realization of the right to self-determination of the Kashmiri people.